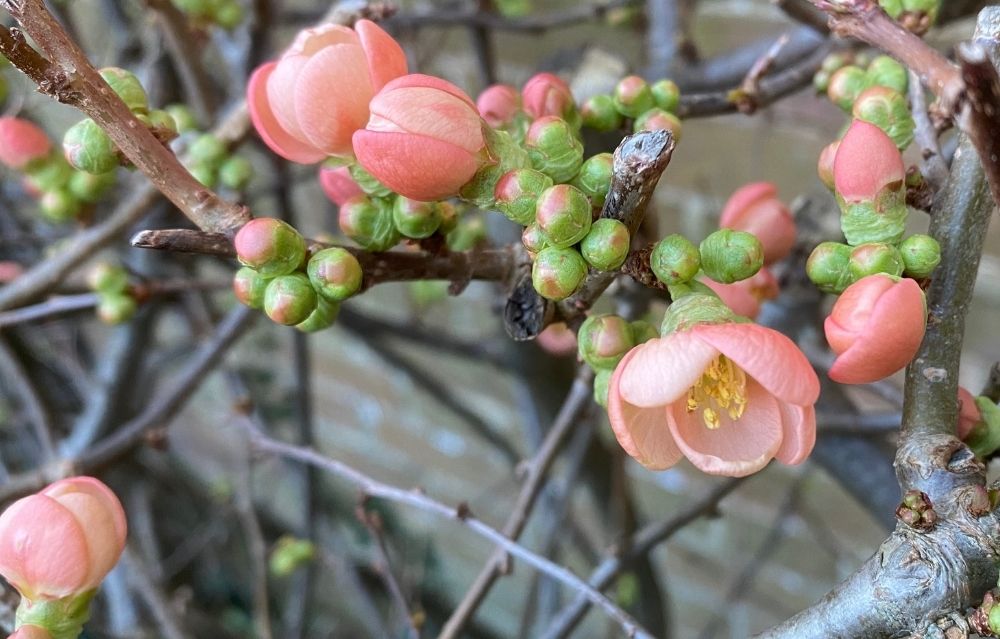 Despite it being early February, it's surprising how much colour can be found in the museum garden already. Over the last month, we have enjoyed a beautiful display from our two Chaenomeles (Flowering Quince) bushes, as well as a host of Hellebores with their creamy white flowers putting on a show around the dragon statue.
Much of the early colour in the museum garden comes from bulbs. This begins each year with a delicate display of snowdrops dotted amongst the shrubs as they slumber for their winter rest; punctuated with the acid yellow tones of winter aconites.
As January has given way to February, the plethora of Crocuses are poised at the point of flowering, ready to add their carpet of pastel tones to the display. The crocuses will be closely followed by bright Daffodils, although because the museum garden is protected with its high walls, a few are already proudly shouting that spring has sprung. They are a little eager perhaps, but their bright cheery trumpets are certainly welcome!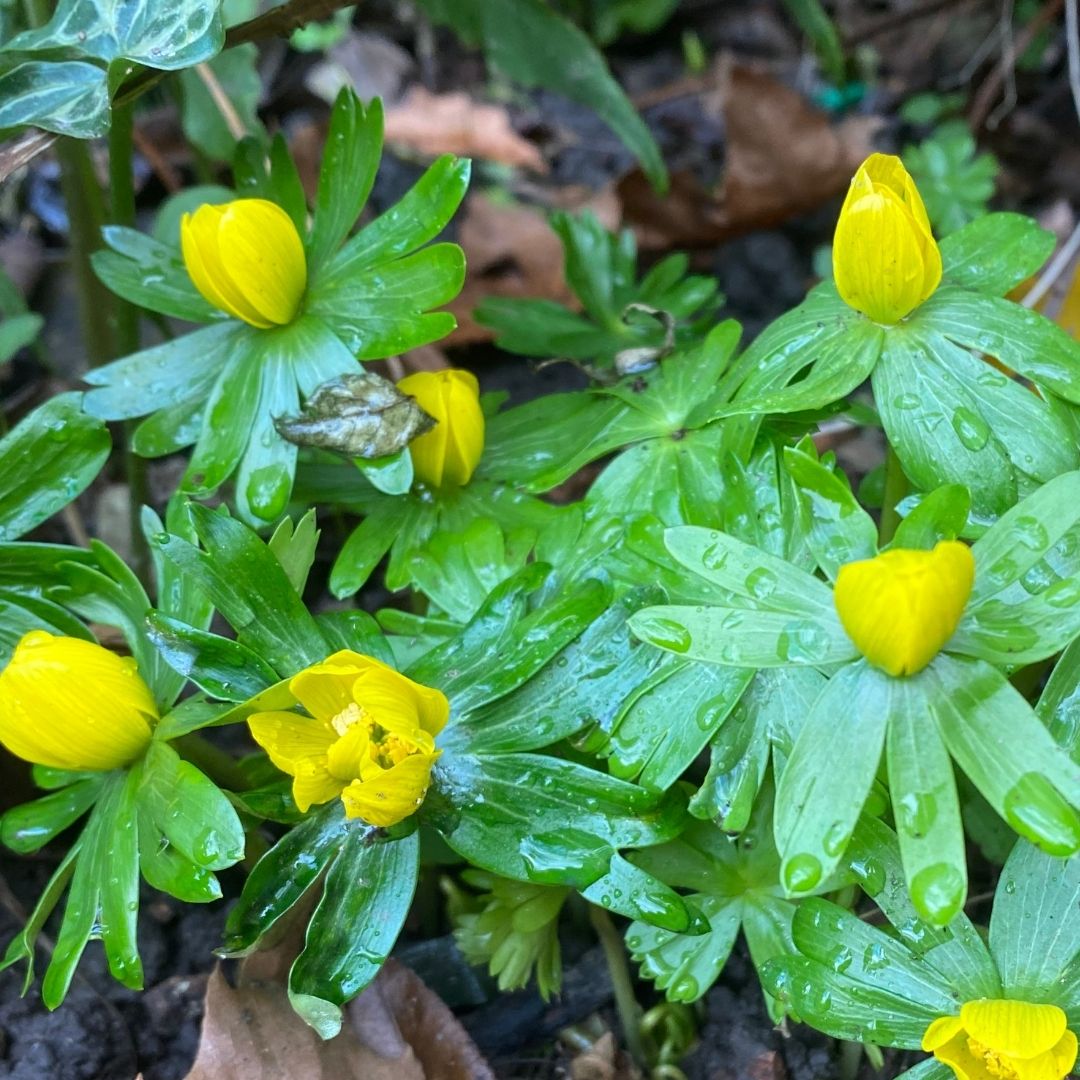 In the garden. we are also lucky enough to host a variety of birds looking for food, including Pigeons Blackbirds, Bluetits, and a Wren. The Wren is certainly harder to spot, as she darts around the flower beds in her little brown coat, almost camouflaged against the brown foliage of the wintering plants.
The museum garden is well worth a visit at anytime of year. Whether you are shopping in town and have a few minutes to spare, or fancy taking a break for lunch and dropping by, it's a great place to relax and unwind as you watch the world go by. And if you have time to spare, and have an interest in gardening, why not join our volunteers? Our Friendly bunch are always looking for new members of the team!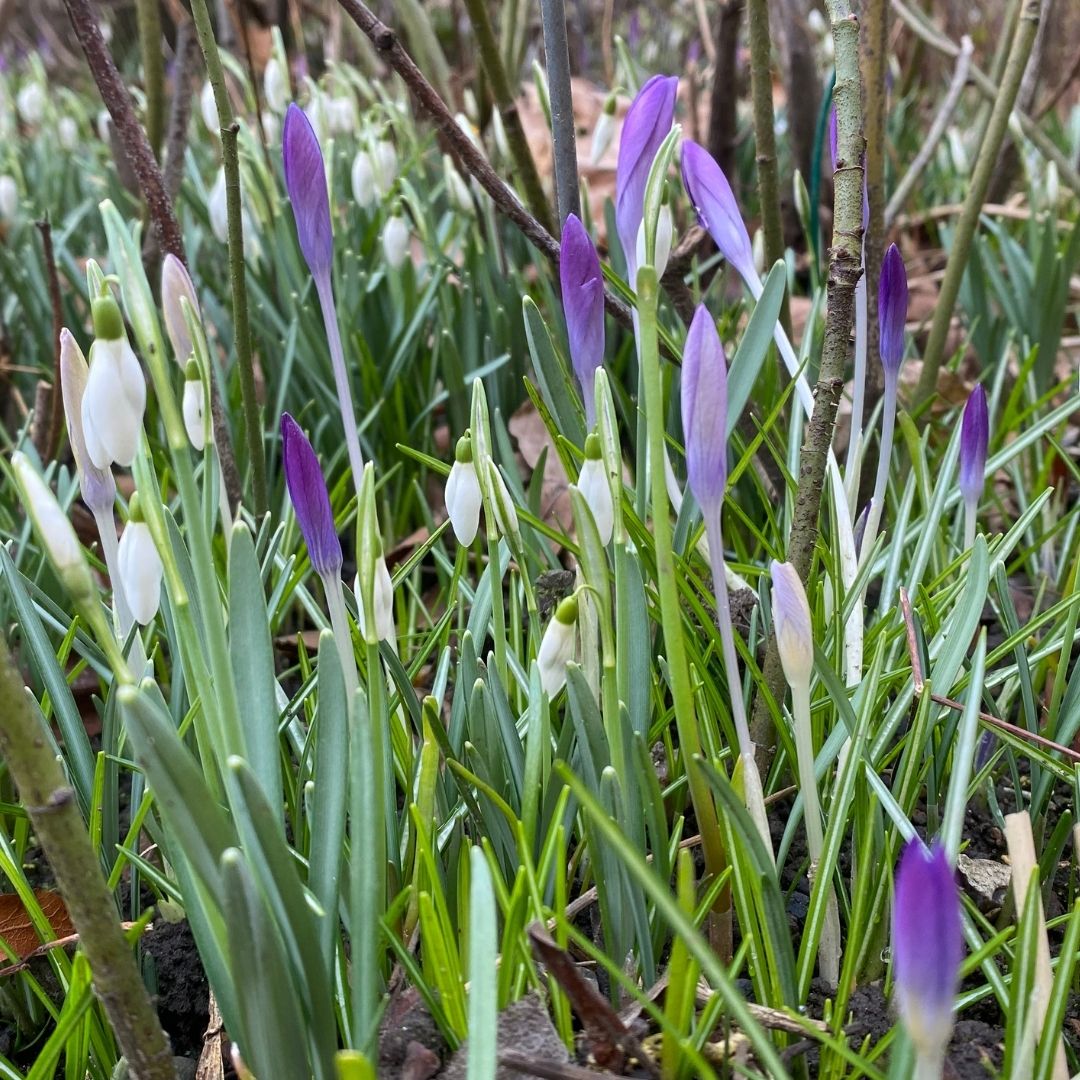 Published: 04 Feb 2022