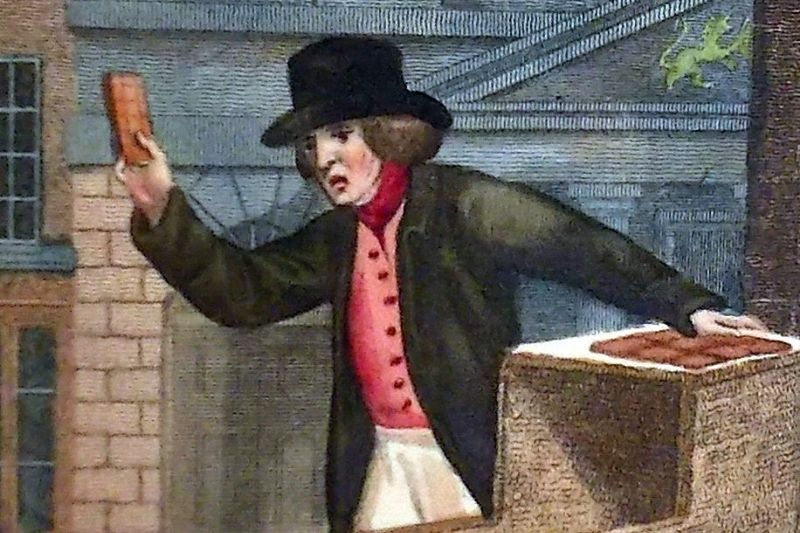 A titan of English poetry loved biscuits – especially ginger ones. Here, in honour of National Biscuit Day on May 29, we tell the story of Shelley's penchant for gingerbread and a present-day project to recreate Shelley's family recipe
World famous and much celebrated poet Percy Bysshe Shelley loved ginger biscuits. The very first known letter he wrote was for ginger biscuits (fairings) from a Horsham fair back in 1803. He was getting his aunt to buy them for him; he was always pleading poverty, to have on a picnic at the pond that inspired his early writings and stories, Warnham pond.
That letter, published in a biography of him, written by his cousin, inspired a hunt for authentic ginger biscuit recipe from the Regency era. In 1992 the town of Horsham celebrated the bicentenary of Shelley's birth, but it could not give visitors that Horsham delicacy. For Horsham had in Victorian times became noted for its gingerbread, but by 1913 the last gingerbread maker died and with it the town recipe. It was a lost regional taste.
Then the curator of Horsham Museum discovered in 2009 at a London Bookfair a unique manuscript, a Shelley family cookbook that had a recipe for ginger bread. Local cook, Lesley Ward decided to recreate the ginger delicacy. It had a deliciously rich taste of Regency England that blends the fruity sweetness of molasses, the sharpness of oranges and lemons with an oriental hint of ginger. Lesley also discovered that it was more like a ginger biscuit than ginger bread, only suitable for drowning in tea, far far too hard for modern tastes.
Recreating the recipe
So Lesley Ward and Horsham Museum got together to create a new gingerbread based on the 200 year old Shelley family recipe but adapted for modern taste. It was the addition of oats that created the softness and changed it from a hard biscuit, into a thicker, sweet snack, which is better than any other ginger snack you can find, it has been described as eating a ginger Christmas pudding, in biscuit form.
The new old biscuit called Horsham Gingerbread, is now sold throughout the southeast and will be on sale again at Horsham Museum when it re-opens, along with a new display of antique gingerbread moulds used by local bakers.
The success of the gingerbread has led Lesley Ward of Horsham Gingerbread to create a range of more traditional, naturally gluten-free biscuits based on her research of Sussex recipes – one of them, Sussex Lemon Puddle Thins, was inspired by the famous Sussex Pond Pudding recipe, and contains local linseed meal.
Click the button below to visit the Horsham Gingerbread website and shop online.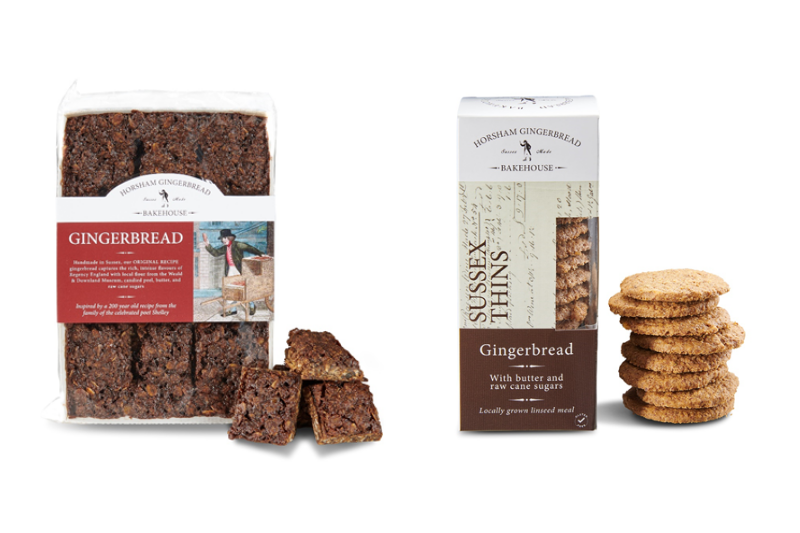 Published: 18 May 2021