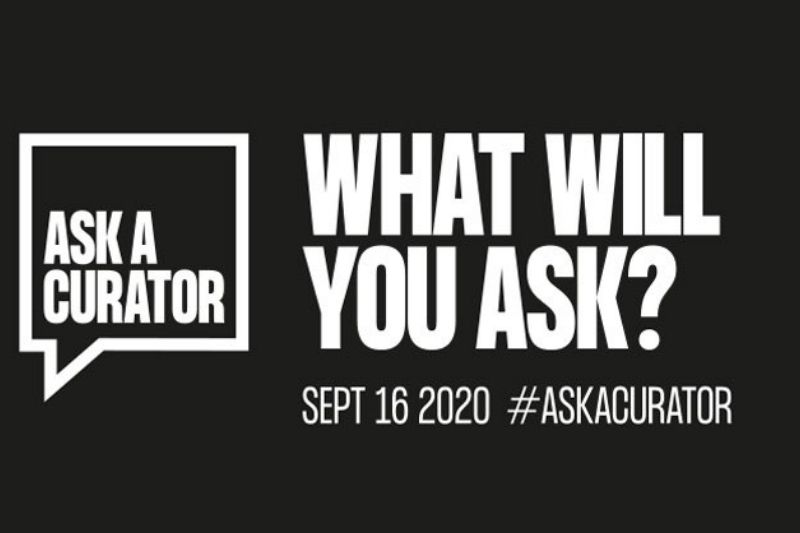 We've gathered together the full answers to the questions our followers asked us during #AskACurator Day on 16th September 2020.
What's your favourite exhibit that you've curated to date?
Rhiannon:
The temporary exhibition that I've chosen was one of the first that I curated, "Knitwits". It incorporated knitted, crocheted and woven work from the people of Horsham, local artists, and pieces from further afield. It was colourful, fun and joyful and we got a lot of incredibly positive feedback!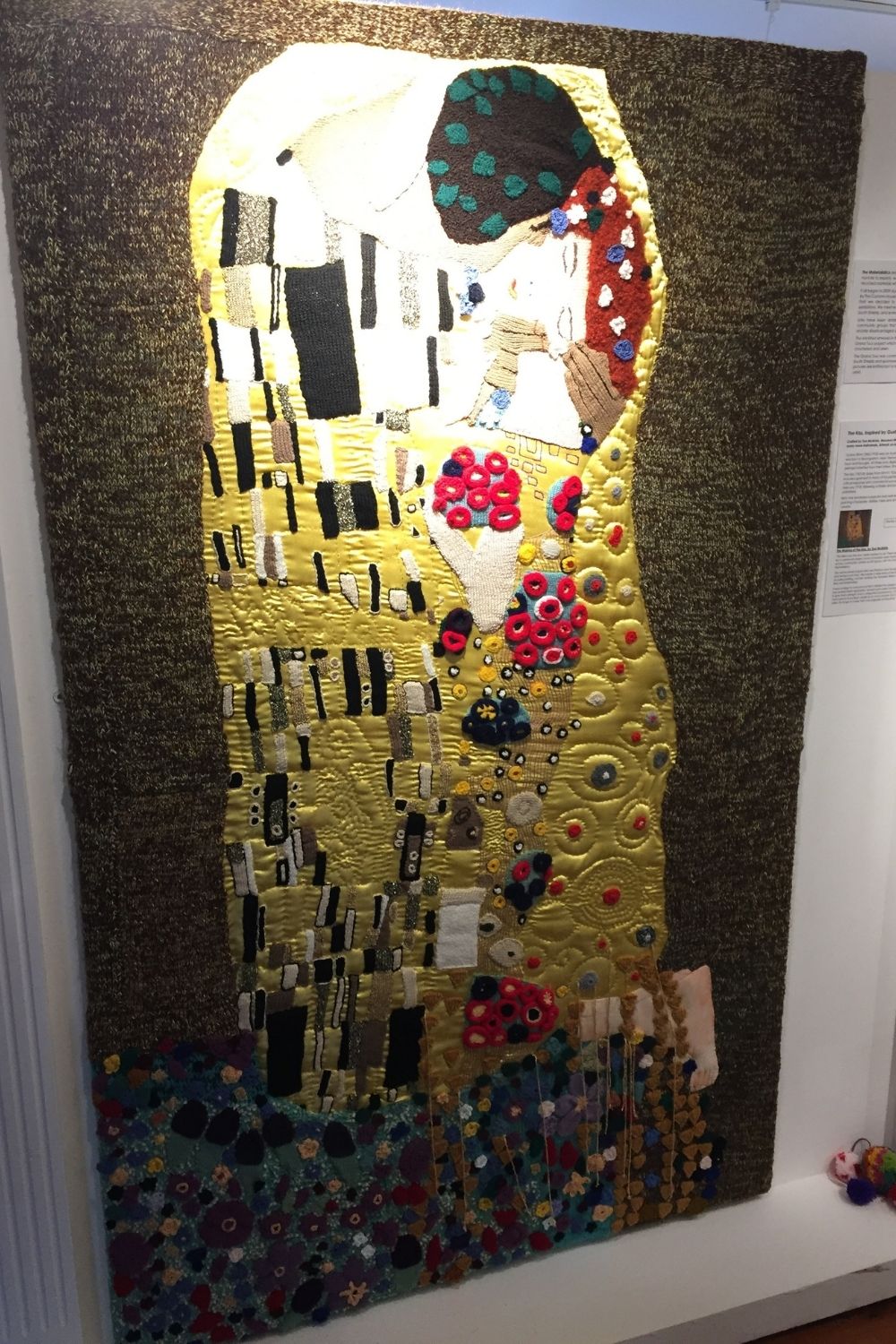 Jeremy:
In reality there are loads of objects that I like that I have curated, each of them often relate to a time in my career at Horsham Museum – from the very first thing I took in – wrongly – a marmalade cutter – I love marmalade – so initially thought it odd that you cut up the jelly – then seeing the item and realising it cut up oranges to make the marmalade – an over designed Victorian object that a knife would do – so took it in only to find when we got around to back cataloguing we had a box full of them, or buying a family recipie book with a recipie for Gingerbread – so worked in the early days on launching a company that now produces it based on that recipie and seeing it in shops – the recipie is in the Shelley family book, a manuscript I bought at a major book fair , so to turn the question on its head – I have gone for the object that thanks to curation we now know more than we did – and the impact that had. When I arrived at Horsham we had a box of fossils, said to be iguanodon – rescued from a local brick works – so I put them on display in an exhibition called – Did dinosaurs get toothache – (I had been asked by a 5 year old child a few years earlier) I asked Dr alan Charig to open the exhibition – he had done a BBC documentary series when I was growing up in the 70s – he saw the so called iguanodon – and suggested that it wasn't that we should ask one of his PHd students to have a look – Bill Blows came, saw and got exited – the fossils were not of an iguanodon- it had a piece of body armour – something that Dr Charig had seen but wsn't sure of - but we could not say anything – until it had been officially recognised – 2 years passed and then I got a phone call from Daily Mail – you have a unique dinosaur specimen in your dusty store – all museum stores are dusty – I asked how they knew – Dr Blows had mentioned it in a conference that weekend – Before I said anything I wanted confirmation – so contacted the Natural history Museum – like the press – in 1990s you could not get through – so 22nd November we were inundated with calls about our new dinosaur – a Polacanthus. Rudgwickensis – the full media flurry and no NHM for press to speak to – Then in 2016 Dr Blows on further reflection and examination decided that what we had was not a Polacanthus – but a new Dinosaur entirely – a Horshamosaurus Rudgwickensis – named after the town who has the specimen – us and where it was found – we got John Silbeck to create an artists impression of the dinosaur – and the conversations between him and Dr Blows was fascinating ( by email – we have the full email trail as well as early design drawings) – So the town of Horsham has a dinosaur named after it – a unique specimen - but due to other press stories it didn't catch any of the media attention – apart from the local press – but curation – the careful looking after the specimen – making it available to researchers and engaging with the story – commissioning an artist to re create the dinosaur – has paid dividends.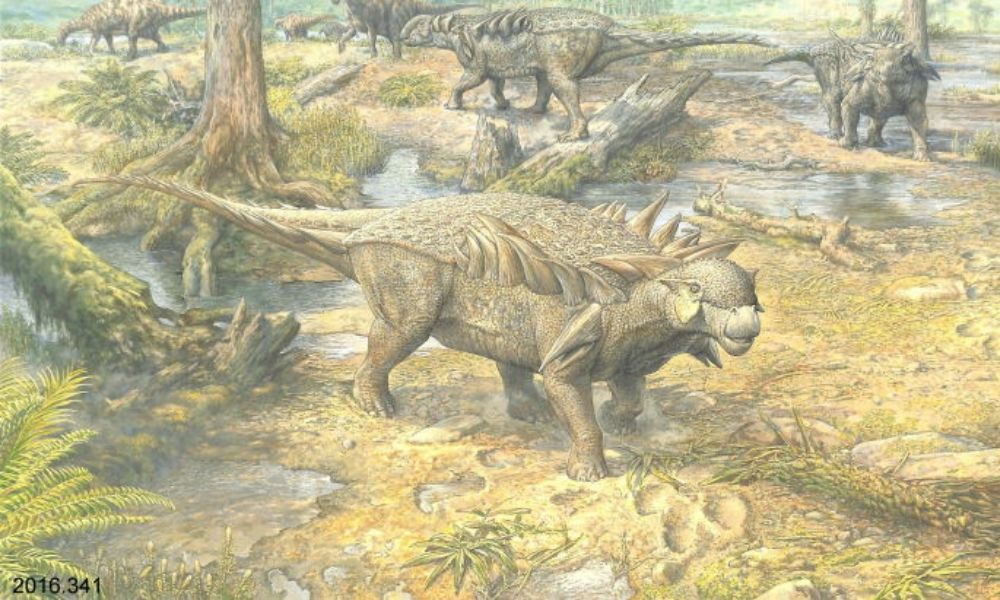 What's your favourite piece in the museum and why?
Jeremy:
The favourite object – I used to be asked a lot when giving talks – what's your favourite object - and there are loads of objects I like - what do I covet – again loads of things – it could by the tiny Horsham point – a Mesolithic microlith – I like the Mesolithic period , but equaly I rather like the dramatic Palaeolithic hand axes - I also love the 18th century – so the Gold frock coat ( it used to be the Pinaple coat we had until we looked at it and discovered it ws a 1920s – probably – pastiche – but i love the story of the pineapple becoming the fruit used to decorate objects) so the gold brocade frock coat – appeals – however I particularly like and admire the Illuminated addresses – I cannot write to save my life – or rather write neatly, I do not have the patience to hand illuminate and decorate – the intricate painting of multiple colours in the width of a couple of millimetres – to have a mash up of multiple coours that you were taught at school should never be seen, yet work stunningly on these addresses – then the whole idea of medieval style illumination transforming itself to being of worth – not financial – but as a decorative medium – it signified status of doing good – the almost God like benefaction, as medieval illumination ws linked to Christian pety (and in some faths other benefactions) through the medium of the letter writing – the importance of it – but today totally ignored and families discarding them without understanding the pride the person had when receiving it – we have at least four in our collection – one for rescuing the towns steam roller from falling down a old well in front of the old Town Hall – is probably the best – because it was given to a workman – where as one to a military man who served in the Boar War, one given to an MP on his retirement and another to a choir master – they all had status – but this award was to some one who did their job, went beyond what ws expected of him and this was the best way the community could thank him.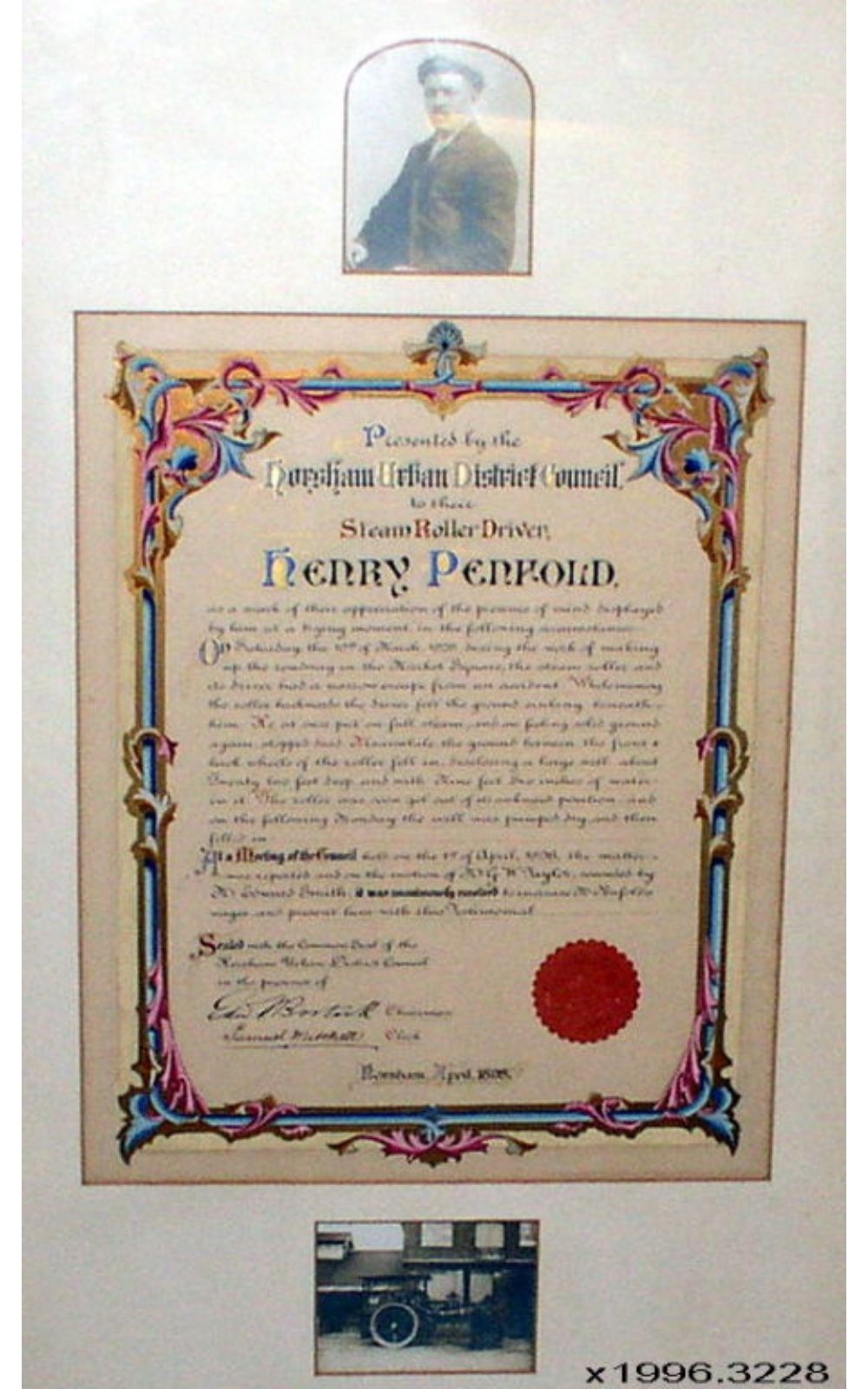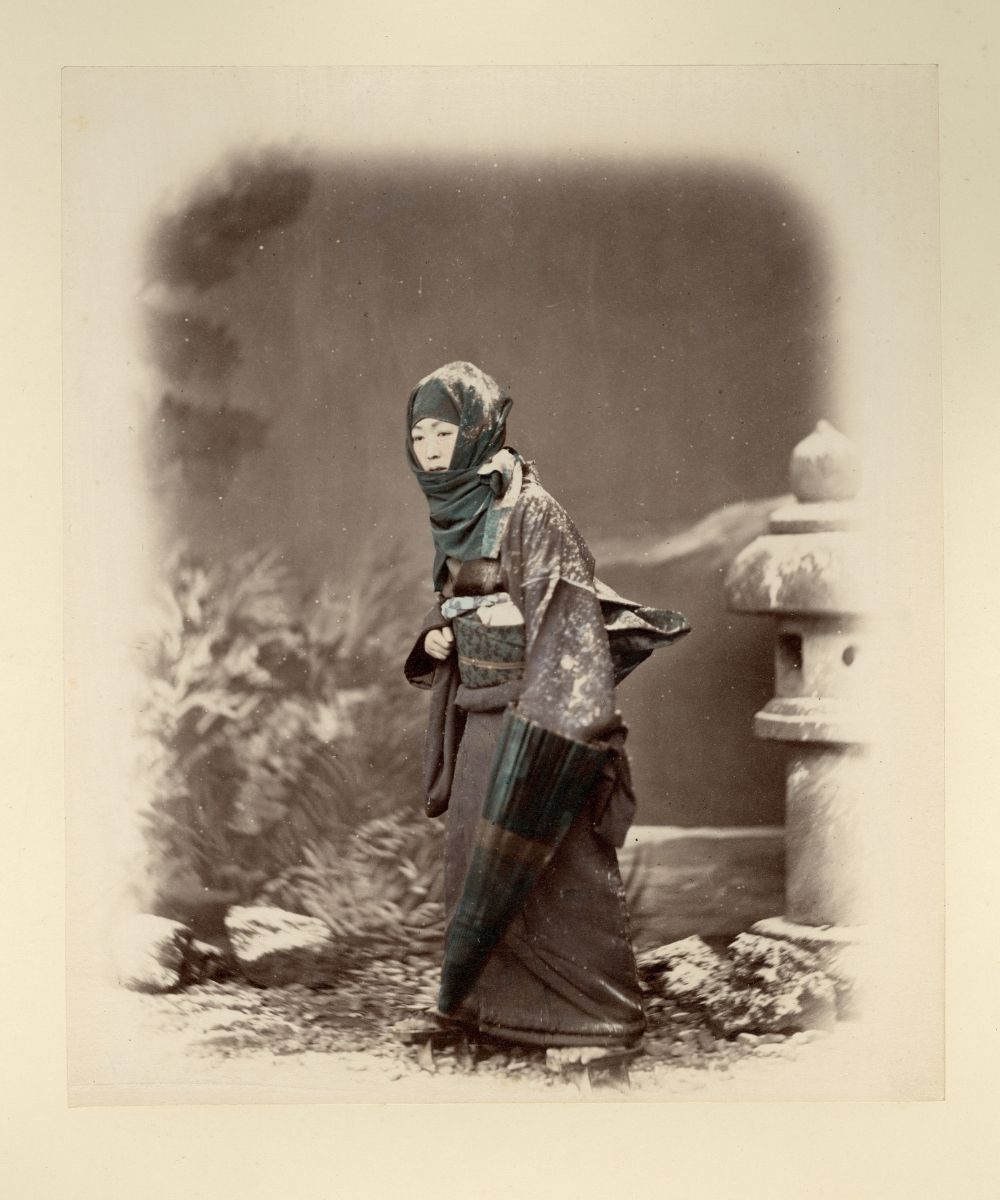 What is your favourite artwork?
Jeremy:
We have recently had the good fortune, thanks to a bequest, to build up a collection of English watercolours, although I like oils, and I think that Contempoary Art – is in fact a different branch of art – I like watercolours – a greatly misunderstood medium – that because it was seen as safe, almost gentile – has been oin recent years damed with feint praise – if you realy want to stir things up – you could say that it is also the femail effect – not seen as proper art because women practiced it – men did oil and sculpture – a hang over rom the Victorian drawing rom – and yes a lot of watercolours are uninspiring – it is seen as easy to do – kids do watercolours, grown ups do oils – AND YET – actualy painting with watercolor is one of the hardest things to do – you cannot correct it, it flows and runs – it is also the great democratic art medium – it moved painting out of the studio into the open air – great painters explored the medium, used it, and still paint with it – but the RA still do not have a Watercolour as a means of becoming an RA – architect who use watercolours to create their vision fine – So watercolours are both visually stimulating, artistically creative and have a powerful back history that links in with political reform, romantasisim, discovery of nature. So my favourit art form is the watercolour and one of my favourite pictures is one we acquired with the help of The Art Fund - George Robertson– A View of a Bridge near Horsham, in Sussex – painted around 1765 – so at the very start of the period when watercolours were moving from colouring maps, to works of art – we bought it as a topographical image – we were not sure where it was – but a photograph of the area taken around 130 years later showed the bridge to be Warnham Bridge over a mill pond (where the poet Shelley would picnic as a chld) – what surprises me – is why the bridge – why paint it – was it recently built as a record – no, was it in flood, no, it is an almost pastoral scene of fishing under a bridge, the men out of scale – but the trees have real drama and Robertson scraped off paint to produce the spidery roots – a new technique he created – though few would know of it as he was not prolific and died soon after (1748-1788)- but it is a brilliantly executed well painted picture whose colours survived because it was probably in an album. When we received it we had it re-framed – the dealer had mounted a gold frame next to the boarder – not giving it space to breath - taking it out of its rather shabby boarder we had a simple mount made and a larger frame – after all the frame it came in ws not contemporary – later – in doing research on the history of watercolours – we relised that the boarder was part of the watercolour – it wasn't a boarder as we see them today, a decorative feature – but a key element that artists used until the early 1800s – so recently getting it reframed and mounted – the boarder – which had been kept save was returned to the painting – and made a feature – with a wider mount – so boarder,picture can be seen without any distraction. And I love the picture.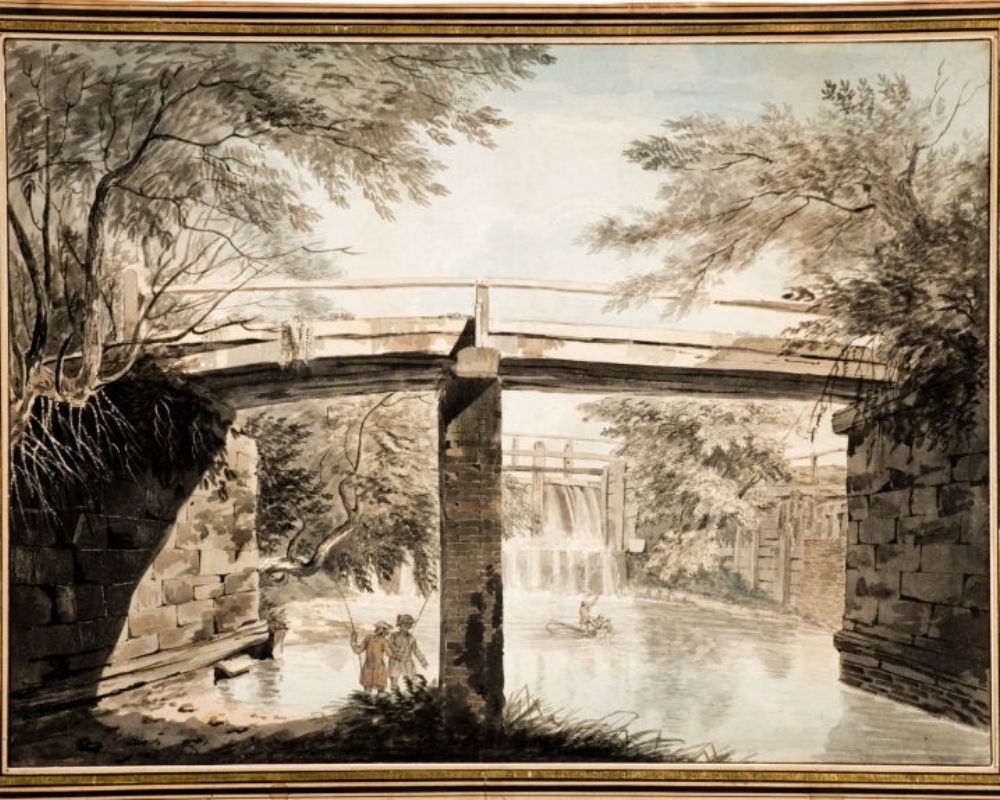 What's the most inspiring museum or gallery that you have ever been to?
Rhiannon:
Great question. My partner and I thought that the Jewish Museum in Berlin (https://www.jmberlin.de/en) was a haunting but vital space that really resonated with us.
What's your favourite cake?
Not technically a cake... but we love Horsham Gingerbread. The recipe was adapted from a 200 year old family recipe book belonging to the Shelleys and held at our museum! https://horshamgingerbread.co.uk/history/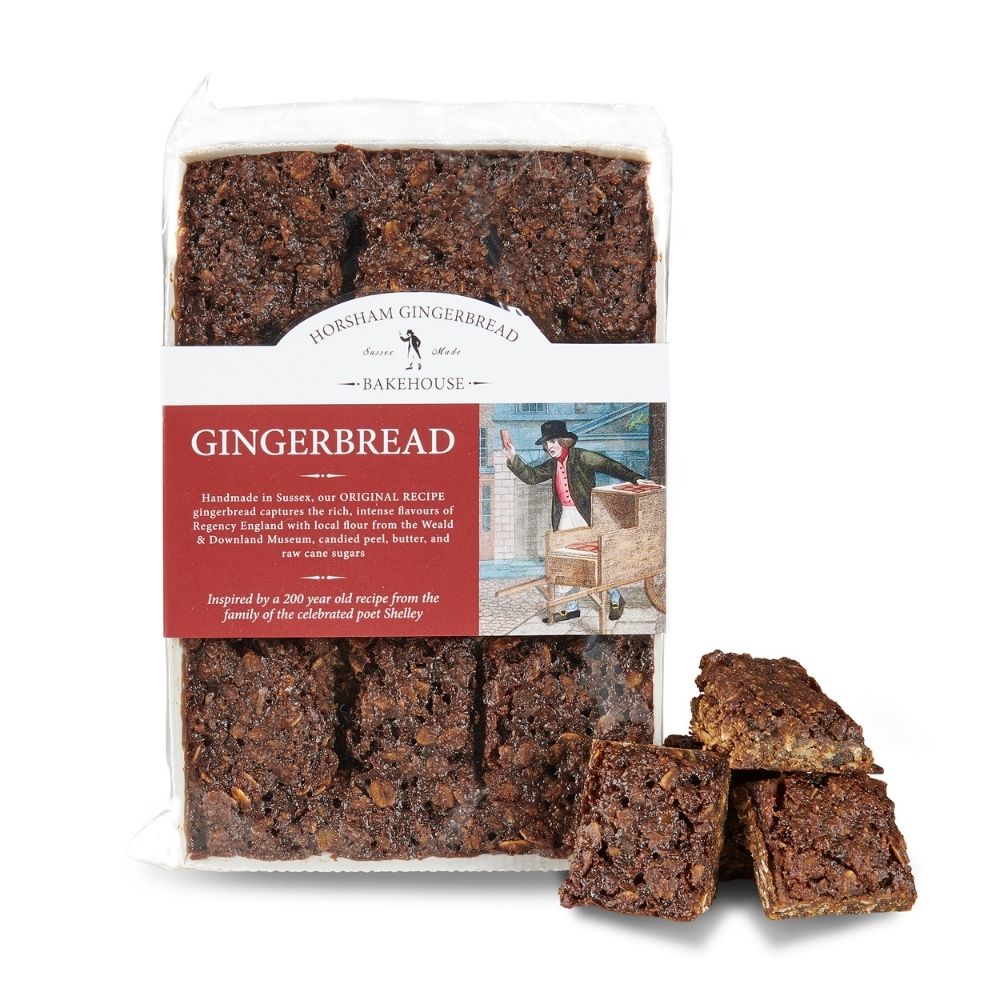 Published: 16 Sep 2020