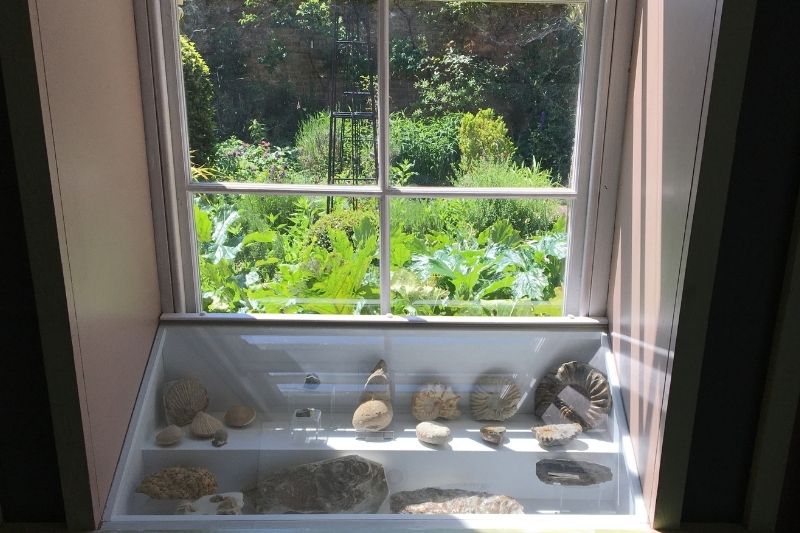 Our reorganisation of the displays continues and this week we're pleased to share a couple of key changes you'll see when we re-open
A key part of our museum refresh is changing the locations of some of our most popular exhibits. What was the garden room, after 20 years, is becoming the new gallery on prehistory. In the picture above a collection of flints and fossils catch the light in the window. Bringing our prehistoric gallery downstairs makes it accessible to all visitors.
The repainted cabinets display a selection of fossils, which will change. Part of the aim of the museum refresh is that the new displays will be easier for us to change, allowing for flexibility. While they won't change as frequently as a temporary exhibition, it will mean we can focus on aspects of domestic life, or create miscellanies within cases more easily.
Discover the District
Another gallery we're really excited about is the Discover the District gallery. In this shot, local artist Sarah Duffield's stunning paintings, commissioned through the Year of Culture, catch the visitor's eye.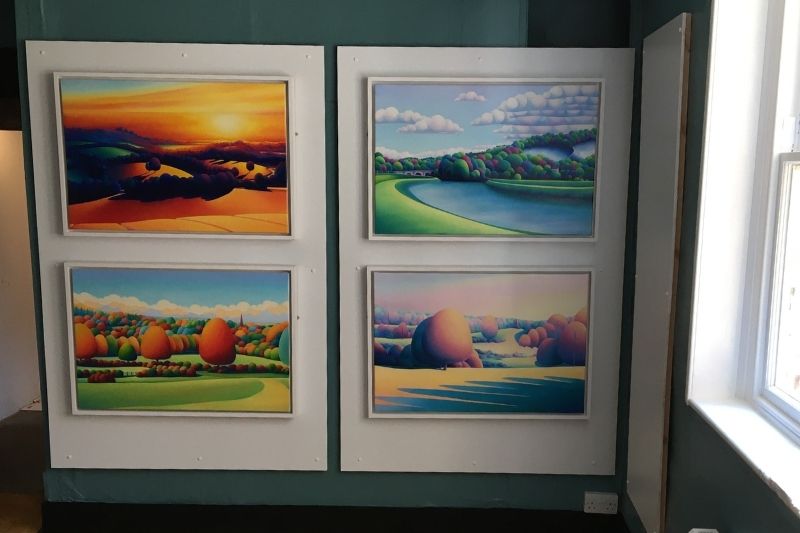 Published: 07 Jun 2021