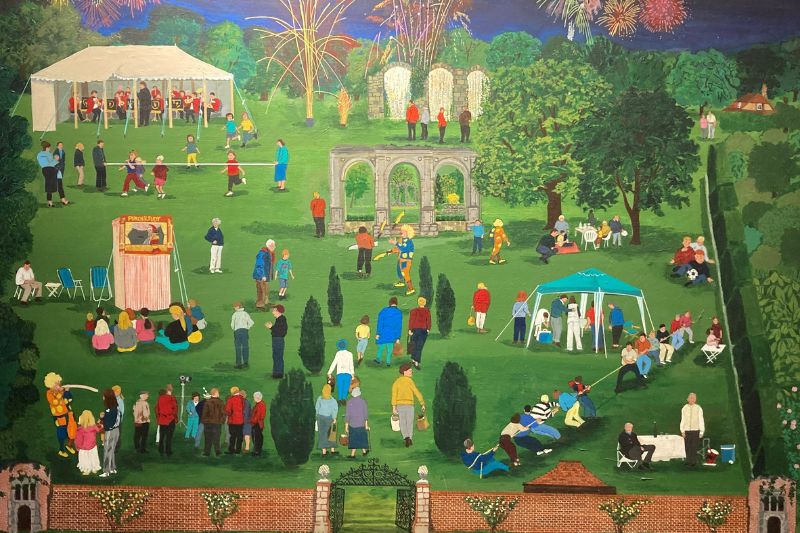 Horsham Museum & Art Gallery acquired over 100 of Elizabeth's textile and wallpaper designs in 2018. This exhibition combines a selection of these prints and the joyful artworks which she creates today.
The display features the work of Elizabeth Castell across her varied career in design and painting. Her colourful prints show the breadth of her design work for textiles and wallpaper, including a series produced in the 1980s for the children's market. Her later paintings are full of joy and humour, portraying her talent for depicting Sussex life and conveying the personality of each figure featured within her scenes.
Elizabeth originally studied at Wimbledon School of Art before becoming a teacher at secondary schools in the late 1950s. Between 1960-62 she returned to study at the Central School for Arts and Crafts (now Central Saint Martins College of Art and Design). There she gained her diploma in printed textiles and a Cotton Board Design Award.
Working as a freelance designer Elizabeth produced two collections a year. Her freelance commissions included works for Liberty & Co., the American textile designer, Jack Prince, and Heal Fabrics Ltd. An example of her design work for Heals, Mirage, is held within the V&A's Textiles and Fashion Collections.
More recently Elizabeth has returned to painting, with her unique style depicting many local scenes and the people who inhabit them. She describes her work as a 'collage type of painting', where different scenes are layered together within a single artwork. This style of painting captures individual moments simultaneous and gives the viewer the opportunity to 'people watch' a series of interactions and activities in one glance.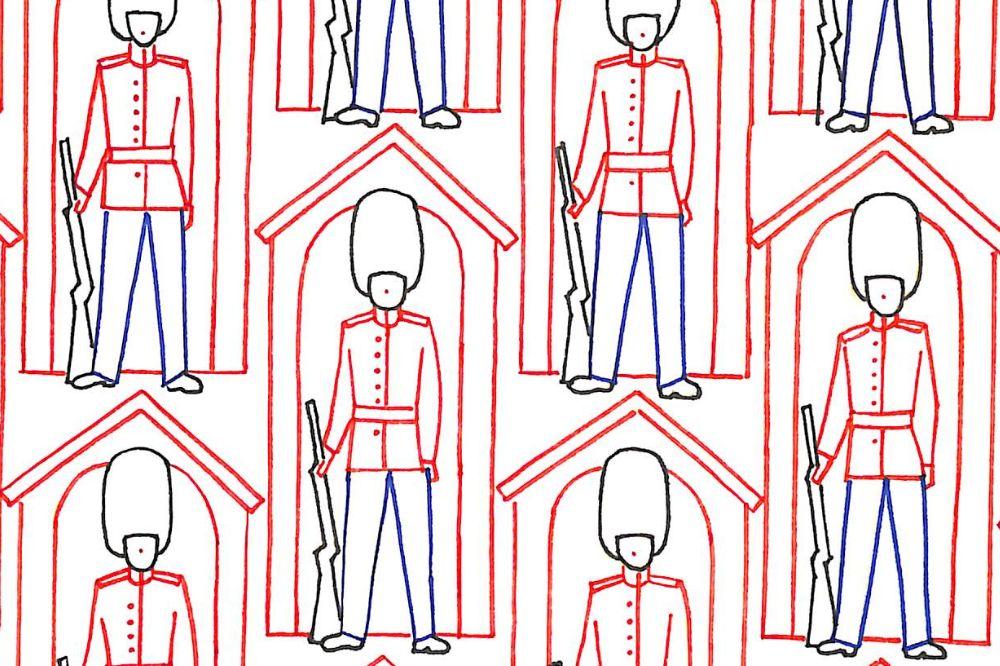 The exhibition will continue until Saturday 18 February 2023.
Published: 23 Jan 2023