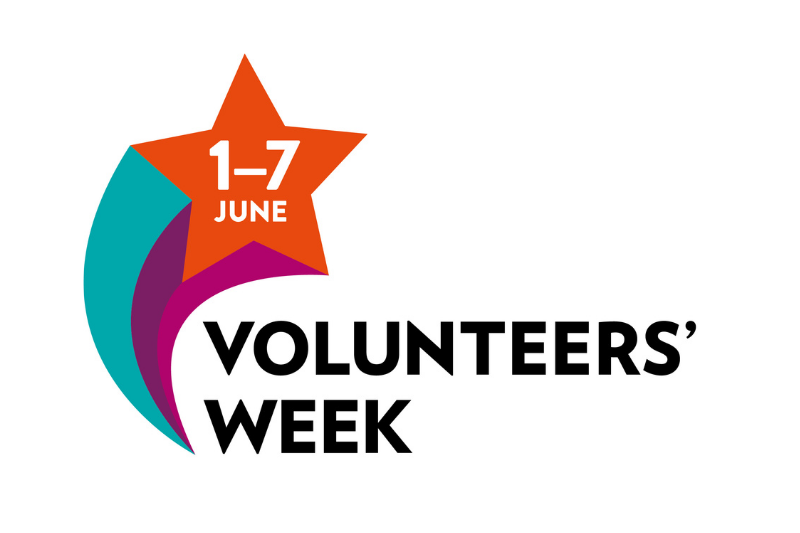 Volunteers Week is an annual celebration of the hard work of volunteers across the country. This year, the week takes place from Tuesday 1 to Monday 7 June and to celebrate we want to share the stories of two volunteers who have given a great deal to Horsham Museum & Art Gallery over the years.
Heather is the lead volunteer of the museum garden team and has been at the museum for over 15 years. Though closed to the public for the moment, the museum will be opening late summer and so the team have been working hard on transforming the overgrown garden was left to grow unchecked during the national lockdown. Heather is keen for additional volunteers to join her small, but dedicated group who look after one of the most popular gardens in the district.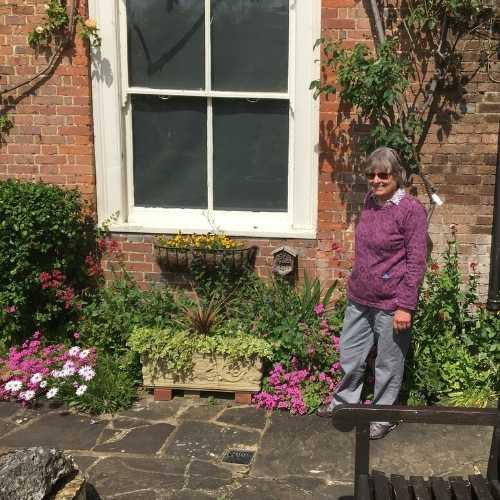 Jenny has been undertaking the final touches to a refurbished display case. Thanks to the work of a small group of volunteers, the Museum is having a fresh coat of paint alongside major changes. So just as royalty visit and smell paint, visitors coming back to the museum in the summer will see newly painted ceilings, walls and cabinets, enabling the museum to use the savings on creating new displays.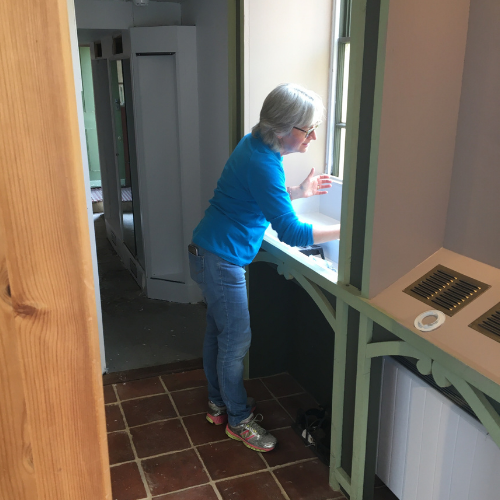 Horsham Museum has over 60 volunteers and as we get ready to re-open in the summer, we are looking for new volunteers to join us. We are especially looking for volunteers to join the new front of house team who will be the public face of the museum.
If you would like to volunteer at Horsham Museum & Art Gallery, please email museum@horsham.gov.uk.
Published: 28 May 2021