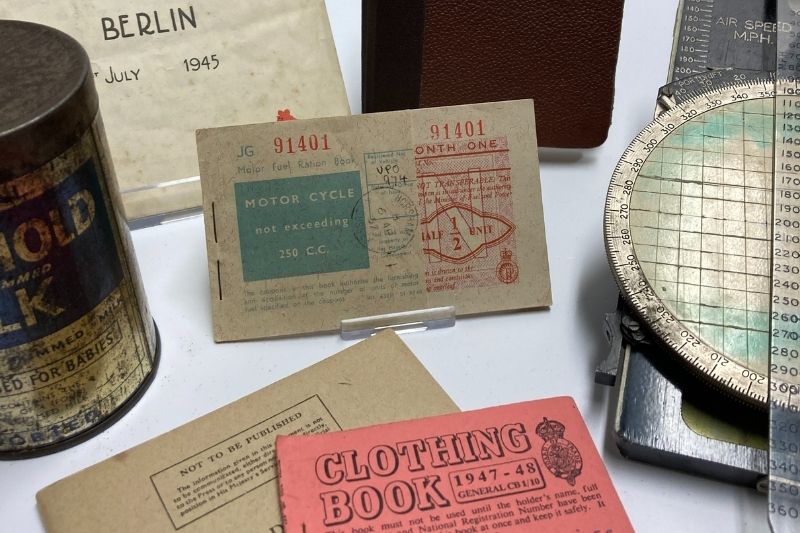 This February half term there is plenty to see at Horsham Museum including a new display of one of the permanent galleries and a children's trail. The museum building, gallery of historic bikes and walled garden will be open to visit and an exhibition of landscape artworks by Robin Alexander Elliott can be viewed in the temporary exhibition spaces.
A new display on the Second World War opens at Horsham Museum & Art Gallery on Thursday 17 February. The gallery will focus on the people of Horsham and the district and how they supported the war effort from home. From preparing the house for the blackout, to the celebrations at the end of the war, you can find out more about how people lived from day to day during these years.
As Horsham was considered a safe distance from London the town welcomed evacuees from closer to London including from Tavistock School, Croydon and Wimbledon Central Boys School. The evacuees lived with Horsham residents and attended the local schools here.
Horsham Museum moved into Causeway house in 1941 and remained open throughout the war years. A report during the war mentioned that the museum saw the most visitors since it began in 1893. This was in part due to the numbers of evacuees in the district, who were bought to the museum by their school masters.
From 18 - 27 February you can learn more about rationing by taking part in the museum's evacuees trail. Find the shop keepers located around the museum to find out how many rations you are allowed and return your ration book to the Ministry of Food to claim your stamp and complete the challenge.
The museum is open Thursday to Saturday, 10am - 4pm.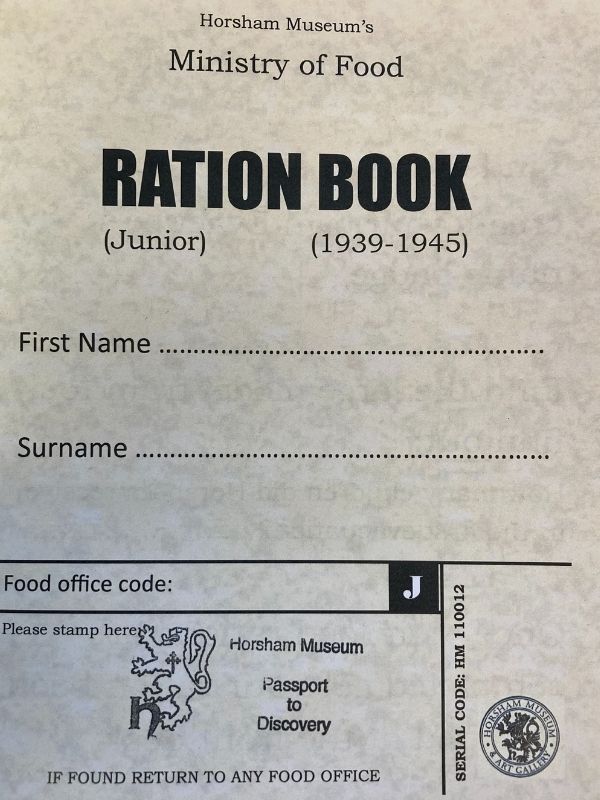 The museum will also be a trail point on the Horsham Bug Trail in Horsham Town Centre. The Horsham Bug trail is a collaborative project which forms part of the Welcome Back Fund. The 'Rewilding the High Streets' initiative is managed by Horsham District Council in conjunction with Horsham Community Partnership and funded by the EU. A colourful array of bugs and butterflies will be displayed in town centre shop windows for families to track down and free Bug Trail maps will be available at Horsham Museum and Art Gallery, Vacalola, Bubble Works, Hush Yoga and various other participating outlets in Horsham. Students from Bohunt School in Mowbray, Horsham and The Butterfly Project have designed the images of bugs and butterflies that will be displayed in shop windows throughout the town.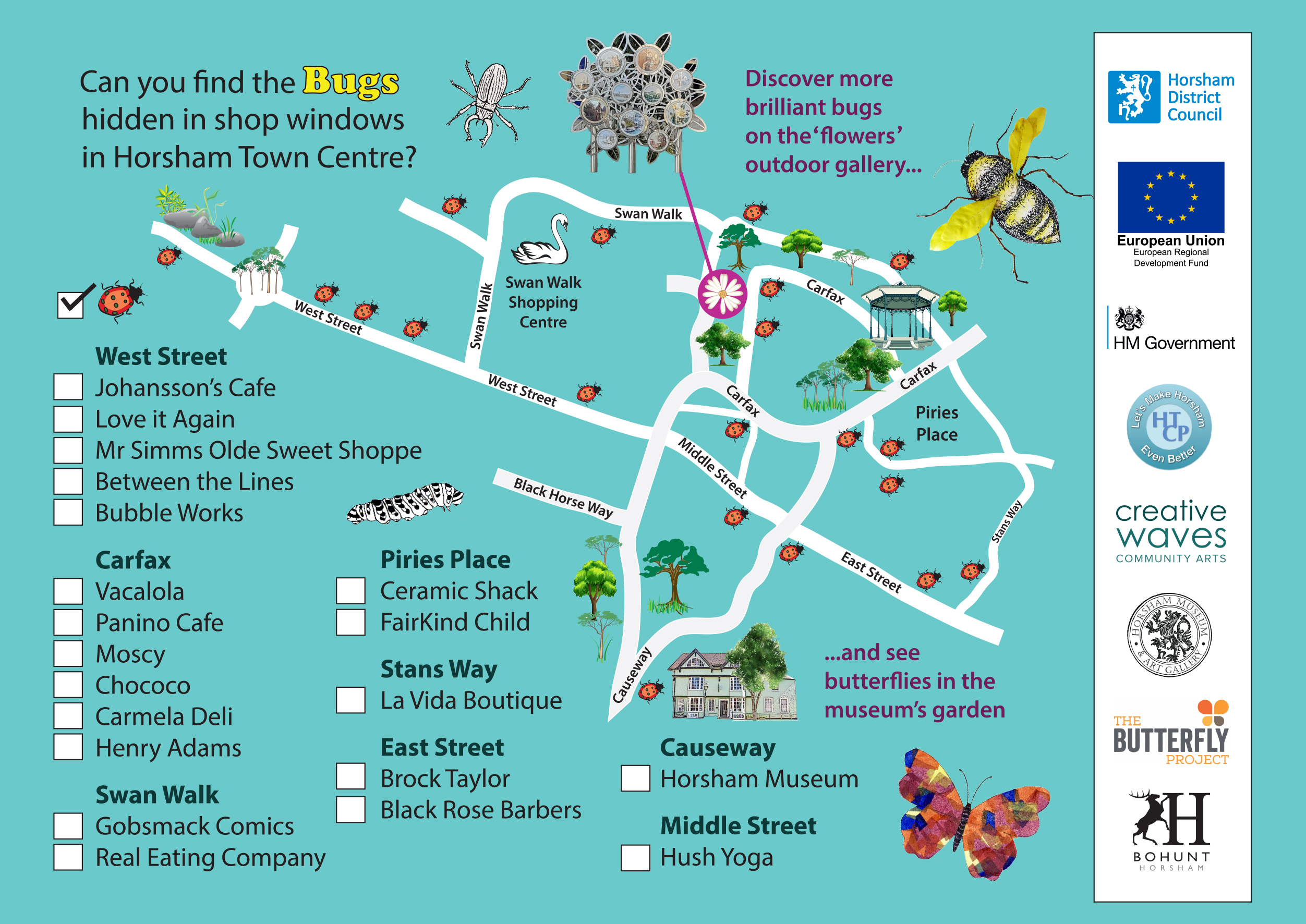 Published: 12 Feb 2022