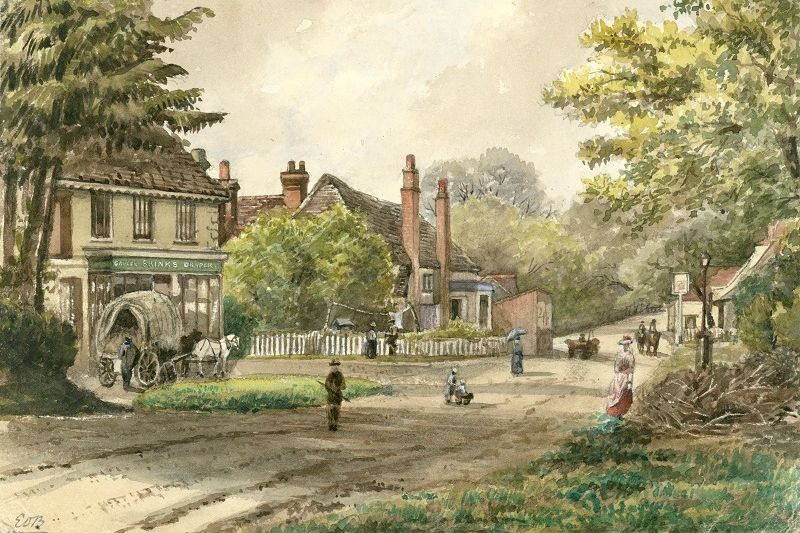 Start point
Cowfold Village car park, Playing Field, Fairfield Cottages, Cowfold
Walking level: Easy
Distance: 0.75 miles
Refreshments: The Little Bean Café on Station Road
Toilets: No public toilets available.
Dogs: Please keep dogs on leads and clean mess up. Please respect the privacy of local residents.
In wet weather the flagstones leading to the Church can be slippery and paths around the Church can be muddy. Please use pedestrian crossings to cross the A272 and A281.
Explore over 800 years of Cowfold's unique heritage on this free self-guided walking trail.
In its earliest days, Cowfold seems to have been a place for woodland pasture and hunting. It is out of this medieval woodland economy that
Cowfold grew, and woodland has dominated the parish ever since. Today the woodland covers a similar amount as it did over 150 years ago.
The village houses span around four centuries of architecture, a number of which have roofs made from the iconic Horsham Stone. A good many of the houses date from the 1930s and were built by one local firm, Fowlers, who established the business in the 1850s and continue to build in the village; the firm erected the new Allmond Centre at the start of this trail, which opened in 2018.
Tell us what you think
What do you think of our Heritage Trails? Please fill in our feedback form so we can improve any future trails.