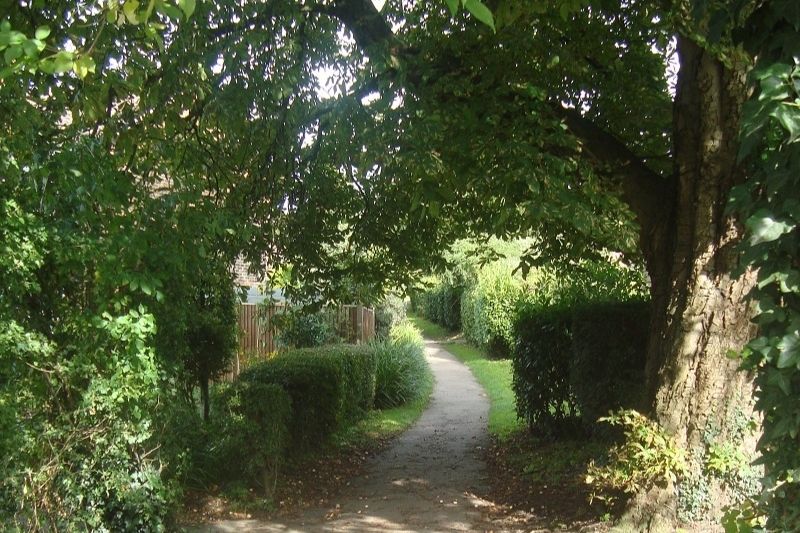 Start point
Billingshurst Library, Mill Lane
Walking level: Easy
Distance: approximately 2 miles
Refreshments: Available at a variety of cafes, restaurants and pubs in the village
Toilets: Located in the car park next to the Library
Dogs: Please keep dogs on leads Dog bins are located on route. Dogs are not allowed in teh Mothers' Garden..
In wet weather flagstone steps and paths (such as those at St Mary's Church and The Chapel) could be slippery. The steps down the Bowling Alley and the path at the bottom can be slippery and muddy in wet weather. Please use pedestrian crossings to cross the A272 (East Street) and A29 (High Street) as they are busy roads.
A self-guided trail discovering what it was like growing up in the village from Victorian times to today. Find out how schooling has changed. Explore spots on the route that tell us about the jobs children did and the games they play. Even if you aren't local you'll still find out about children's lives during the past 150 years.
Key sites include:
St Mary's Church
The Old Workhouse
National School
The Bowling Alley
Denecroft
Mothers' Garden
Carpenters housing estate
Billingshurst Primary School
The Weald School
Holy Well Lane
The Chapel
Additional information
Instructions for Victorian school drill
Start by standing up straight, arms by your side. Do each exercise five times.
Now put your hands on your chest and breathe in and out slowly.
Hands on hips and turn your head slowly to the left and across to the right
Put your right foot forward, bending your knee and stretching your left leg. This is a 'lunge'. Repeat with your left foot forward.
Keep your hands on your hips. Raise your right leg in front of you as far as you can. Keep your knee straight and toes pointed. Then do with your left leg.
Put your hands on your shoulders, then stretch them in the air as far as you can. Return to your shoulders, then arms by your side.
Tell us what you think
What do you think of our Heritage Trails? Please fill in our feedback form so we can improve any future trails.