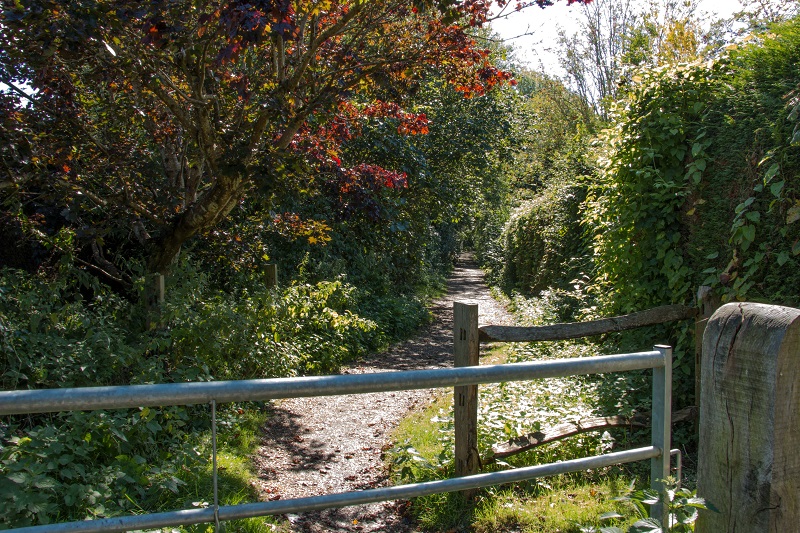 Start point
Coopers Way car park, Henfield
Walking level: Easy
Distance: 1.5-2.25 miles depending on route
Refreshments: There are plenty of coffee shops and pubs on the High Street
Toilets: Public toilets in High Street
Dogs: Please keep dogs on leads and clean mess up.
Two options for the route:
Trail a): A mixture of tarmac, crushed stone and grass. 2.25 miles.
Trail b): A mixture of tarmac and crushed stone. Length 1.5miles.
Henfield village has unique shops, old inns and historical and quirky houses. A network of twittens and character streets criss-cross the area, making it the perfect place for a heritage trail.
A village fair has taken place on the Common (so called because it is 'common land' governed by ancient law) since at least 1647, and continues bi-annually.
Here's what's in store on the village's heritage trail:
George Hotel and Greenfield House
Lavender, Providence and Stipenhoke cottages
Reed bed and woodland
Henfield Common
Cricket Club, Memorial Field and Stone
The Lydds and downland views
The Mill house
Borrer Bank, King James Lane
Potwell, The Tanyard
St Peters Church
The Cat House, St Peter's Cottage and Reeve House
Pinchnose Green, Martyn Lodge
St Anthony's Cottage, White Hart, Plough
The Hidden Henfield website contains a lot more information about things to see and do in Henfield, its retail shops, coffee houses, historic pubs and the history of Henfield including Henfield's own Museum.
Tell us what you think
What do you think of our Heritage Trails? Please fill in our feedback form so we can improve any future trails.