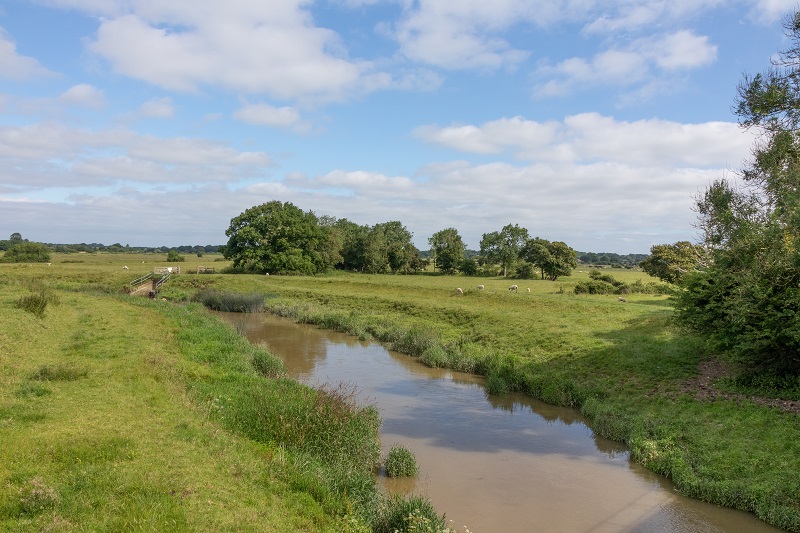 Start point
Coopers Way car park, Henfield
Walking level: Moderate
Distance: 2.5 /3 hour walk
Refreshments: There are plenty of coffee shops and pubs on the High Street
Toilets: Public toilets in High Street
Dogs: Please keep dogs on leads and clean mess up.
Medium difficulty with stiles to climb along the riverbank section. Approximately 2.5/3 hour walk with a mixture of tarmac, crushed stone and grass.
Henfield stands on a sandy ridge overlooking water meadows and the South Downs. This 3 hour walk explores the origins of the village through road, river and railway, and takes you past historic buildings, along the Downs Link (a former railway line) and the banks of the River Adur.
Here's what's in store on the village's river heritage trail:
George Hotel and Greenfield House
Nep Town and former workhouse
Former Market Gardens
Downs Link
The Brooks and Wildlife
Stretham Manor
River Adur
The Old Port and Former New Inn
Rye Farm
St Peter's Church
The Tanyard, 'Potwell' and Village Centre
The Hidden Henfield website contains a lot more information about things to see and do in Henfield, its retail shops, coffee houses, historic pubs and the history of Henfield including Henfield's own Museum.
Tell us what you think
What do you think of our Heritage Trails? Please fill in our feedback form so we can improve any future trails.