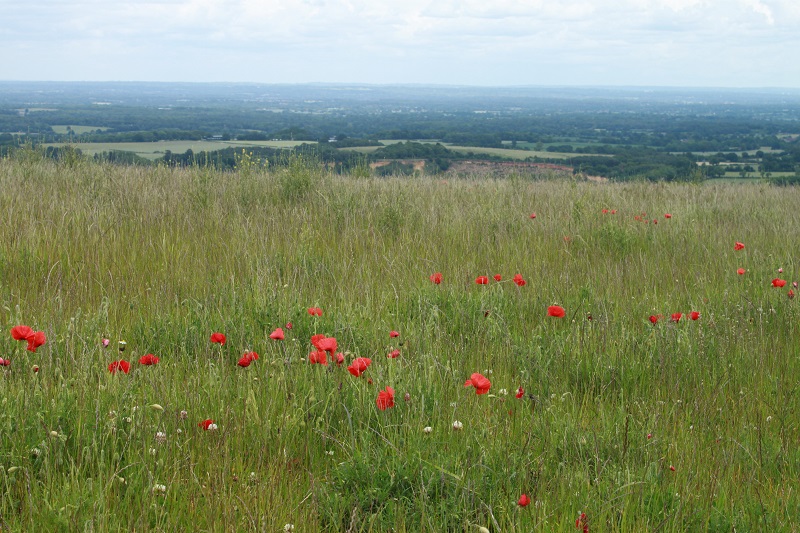 Start point
St Mary's Church, Sullington off the A283. Some parking available.
Walking level: Moderate
Distance: 6.5 miles
Refreshments: Sullington Barn opposite the church is open at weekends and bank holidays and has a cafe. There are various places to eat in Storrington's High Street.
Toilets: No public toilets on route. Sullington Barn open weekends and bank holidays has toilets.
Dogs: Dog friendly walk but must be kept on a lead as sheet and cattle graze on the Downs and there are horse riders about.
This self guided trail is not suitable for anyone needing assistance, in poor health or with a mobility scooter. Stout and robust footwear is necessary on the stony and flinty ground; much of the walk is across the Downs, which can be slippery and unsuitable during or after wet weather. The walk climbs 560 feet to an altitude of 664 feet above sea level. Two of the roads have no pedestrian footpaths.
Storrington and Sullington are both mentioned in the Doomsday Book (1086). This trail will show you where to look for the military heritage of the area. The villages lie in the lea of the beautiful South Downs with views for miles around. The landscape reflects its livestock, agricultural and industrial usage. No battles were fought on the land but many in the skies above. The area was regularly used for military accommodation and training in the last century as well as taking in evacuees from London in 1939. Storrington was one of the first villages in Sussex to have a WWII Home Guard unit.
Key sites in this trail include:
Sullington Church
Memorial to Submarine E24
Barns Farm Camp
Memorial Stone seat to Lord Denman, MC
WWII Bunker
St Mary's Storrington and churchyard
The College Church Street
Tell us what you think
What do you think of our Heritage Trails? Please fill in our feedback form so we can improve any future trails.