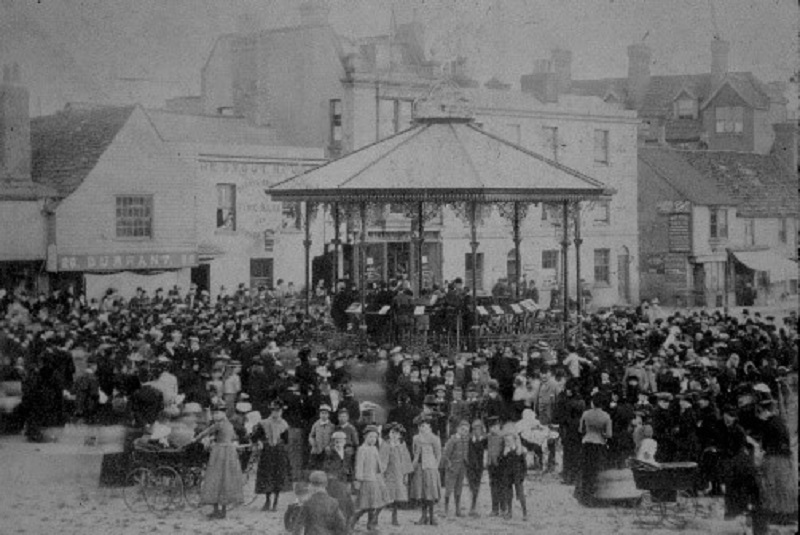 Start point
Horsham Rail Station but may be joined at any point
Walking level: Easy
Distance: 2.7 miles
Refreshments: Available along the walk.
Toilets: Public toilets in town (Swan Walk, Piries Place car park),
Dogs: Please keep dogs on leads and clean mess up.
Self guided walk is 4.4km or 2.7 miles. 1.5/2 hours long. Can be access by train or bus. Various car parks available in Horsham town centre. pavements or tarmacked paths throughout. All road crossings are via pedestrian crossings, traffic islands or subway.
A self-guided trail exploring some of the more hidden gems, glimpses of the past that may come as a surprise to residents alike. As you follow a path loosely skirting Horsham Park, this trail aims to unearth some of these hidden treasures particularly those dating from Victorian and Edwardian times.
Key sites include:
Horsham Railway Station
Park House
Peel House
The Bandstand, Carfax
Trafalgar Road
Ashleigh Road
Horsham Hospital
Collyer's School
Hurst Road
Horsham Riverside Walk
If you're walking in Horsham you may find yourself joining part of the Horsham Riverside Walk , a 13-mile loop around the town centre.
Tell us what you think
What do you think of our Heritage Trails? Please fill in our feedback form so we can improve any future trails.